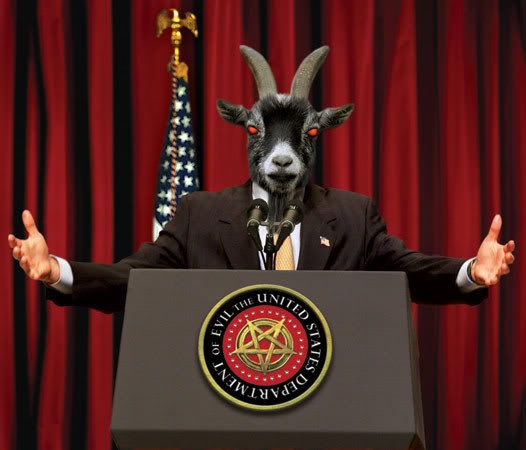 SOMETIMES WORDS CAN'T DESCRIBE THE SERIOUSNESS OF THE SITUATION.


THE FINANCIAL AND BANKING SYSTEM HAS COLLAPSED, HERE WE ARE AT DOW 8,000 and SP500 875..... GET YOUR MONEY OUT (if you haven't already or if you have any left) NOW!! NOW!! NOW!! NOW!!
The globalist plan for a NEW WORLD ORDER is playing out as planned (click, watch vid and read
this article
explaining how the media brainwashing mind control machine is weening thisNWO plan to viewers and Americans with well thought out precision). The destruction of America and American's wealth is their plan so they can control everyone likes slaves with debt and regulation.

The US Govt and Global Banks are corrupt and have just seized EVEN MORE control with the 800B bailout bill that sold out AMERICANS future to global banks. OBAMA AND MCCAIN ARE COMPLETELY CORRUPT AND IF YOU VOTE FOR THEM YOU BETTER DO SOME MORE RESEARCH ON THEM BECAUSE THE SYSTEM THAT THEY BOTH SUPPORT IS THE ONE THAT GOT US HERE. FOR STARTERS, BOTH OF THESE TRAITORS ARE GLOBALISTS NOT AMERICAN NATIONALISTS , OBAMA IS A FASCIST (YES LIKE HITLER and YES THE NAZI STYLE CONCENTRATION CAMPS ARE COMING) and MCCAIN IS A NEO-CON (WAR IS PEACE??). IF YOU CAN'T SEE THIS THEN YOU NEED TO START READING REAL TRUTH (CLICK LINKS ON LEFT) ABOUT REAL ISSUES AND WAKE UP NOW!!!!!!!!!!!!!!!!!!!!!!!!

We have been in a recession and are now entering a very real DEPRESSION. These truly are extremely scary (end) times.... BRACE FOR IMPACT NOW... please.
PS - Much more economic horror and non-economic terror and crisis is still going to come. This market crash is just the appetizer to this multi-course globalist feast (SATAN STYLE EVIL) of destruction, turmoil and death of humanity.